Our Founders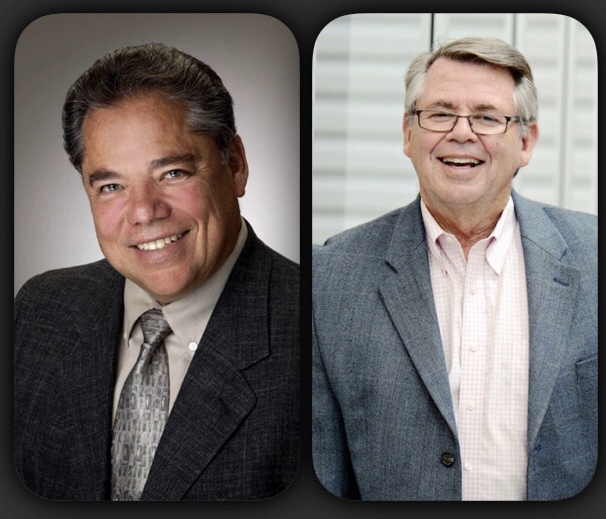 Chavez-Grieves was founded in November of 1980 by Vic Chavez and Dave Grieves.  Along with a single employee, our two founders started the company in the back office of an architectural firm in Albuquerque, NM after experiencing revolving doors of staff coming and going at their prior firms.  Vic and Dave started CG with the goal of creating an organization that could be passed on from generation to generation and where people had the opportunity to build a career and leave a legacy.  In the early years, they had no idea what a special organization the little engineering firm they started would become.
Today, the current leadership of CG has completed the first phase of its internal ownership transition and has its second, third and fourth generation of ownership and leadership in place.  With a total of fourteen (14) exceptionally qualified partners, CG has an incredibly bright future as we diligently work to provide quality service to our valued clients, working on projects from coast to coast with professional engineering licenses in over 30 states.
The current leadership is also incredibly honored and proud to have been given the opportunity to continue the legacy started by Vic and Dave.   In continuing their legacy, we are intently focused on fostering a company culture that is best defined by our recognition that our people, without exception, are our most valuable resource and our belief that our "Highest Purpose" is to foster an enriched, fulfilling and rewarding environment where each CG team member has the opportunity to build a career, leave a legacy, achieve personal well-being and stretch themselves to reach their absolute greatest potential, all while contributing to the success of everyone they come in contact with.
Dave Grieves, while no longer a shareholder in CG, still works full-time for the firm.  Dave heads up our Investigative Engineering division and serves on both our Leadership Team and our Board of Directors.
Vic Chavez is semi-retired, still taking on the occasional investigative engineering or expert witness project.  Vic remains a great friend and trusted advisor to the firm and its leadership.