Joseph Anderson, Associate Partner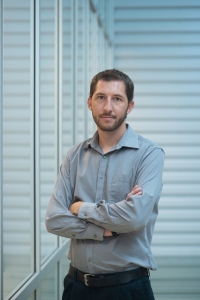 Ever since joining Chavez-Grieves Consulting Engineers, Inc, in 2006, Joseph has had an essential role in coordinating with our clients and developing the structural approach and Revit model. Joseph centralizes communication for our clients and our engineers in order to coordinate details and determine the most feasible solution for each project. He also manages construction administration, project management and BIM/general software development.
His extensive experience includes the design of structures in Industrial Applications, Educational Facilities, Healthcare, Athletic Stadiums, Custom Homes, Aircraft Hangars, Judicial Complexes, Parking Garages, Hotels Towers, Casinos, Car Dealerships, Aquatic Centers, Large Venue Theaters, Aquarium/Habitat Facilities, Detention Centers, Elderly Care, Churches, and Fire Stations. He also performs structural investigations for rehabilitation solutions and construction assistance of distressed structures, in times using levelness surveys and 3D topographical development.